Icarus Project Performers
Stefan Aquilina (ICARUS 4, TWO, TWO.2, Tekhnē 2004)
Nicole Bugeja (Amargo TWO, Lamentations of Cain, La Reina, RISK)
Frank Camilleri (Amargo, TWO.2, Amargo TWO, Lamentations of Cain, La Reina, RISK, Tekhnē, Duration 56, Martyr Red)
Karl Cassar (La Reina, RISK)
Jeremy de Maria (Amargo TWO, Lamentations of Cain)
Nathalie Gaglione (Amargo TWO)
Caroline Gatt (ICARUS 4, TWO, TWO.2, Amargo TWO, Tekhnē 2004)
Aldith Gauci (RISK)
Louise Ghirlando (ICARUS 4)
Robert Klarmann (Duration 56)
Timothy Slater (Duration 56)
Sandro Spina (ICARUS 4)
Cathleen Tanti (Amargo TWO)
Marie Louise Vella (RISK)
Judita Vivas (Duration 56, Martyr Red)
Icarus Project Research Collaborators
Electa Behrens, Maria Cutajar, Ricky Flax, Elena Liutkute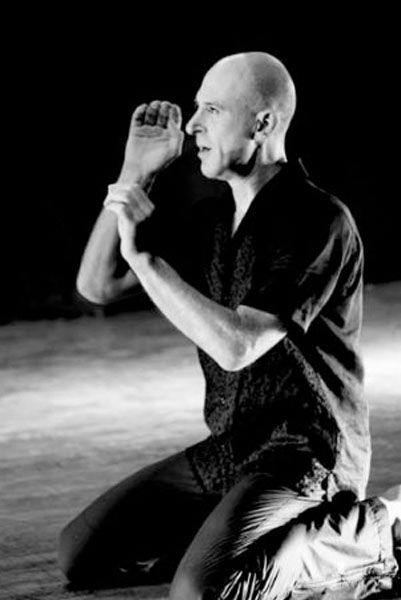 Project Leader: Frank Camilleri
Frank Camilleri is Artistic Director of Icarus Performance Project (Malta) and Associate Professor in Theatre Studies at the University of Malta. Between 2008 and 2013 he was Senior Lecturer in Drama and Theatre Studies at the University of Kent (Canterbury, UK).

He has worked with John Schranz, first as part of Teatru tal-Bniedem (Theatre of Man, 1989-1993) and then as main research collaborator within Groups for Human Encounter (1994-2003). Under Schranz's direction he performed in Berlin! Berlin! (1992) and Inkontri Possibbli (1995-1996), and together they created Camilleri's solo performance Id-Descartes which was presented in various European contexts from 1996 to 2003. Camilleri has also worked with Ingemar Lindh (1994-1997) and performed under the Polish director Lech Raczak (formerly with Osmegio Dnia Theatre) in La Vita di S. Giovanni (Urbino, 1994) and La Pietra e il Dolore ­(Urbino, 1996).

In 2001 Camilleri founded Icarus Performance Project (Malta) as part of Groups for Human Encounter until 2003. In 2004 the Project pursued its practice independently. In 2007, as co-director of TARF, he co-founded Icarus Publishing Enterprise with Odin Teatret and the Grotowski Institute. With Eugenio Barba and Dariusz Kosinski, he co-edits the Routledge-Icarus Series 'Theatre as a Laboratory'.

In the course of his activity in theatre Camilleri developed a way of relating to the work of the actor based on a study of elaboration of acrobatics, plastiques, martial arts, dance, and mime. He has also developed a vocal training regimen which evolved from the work on physical actions. Camilleri has performed, delivered workshops, given papers and demonstrations in various European contexts since 1994.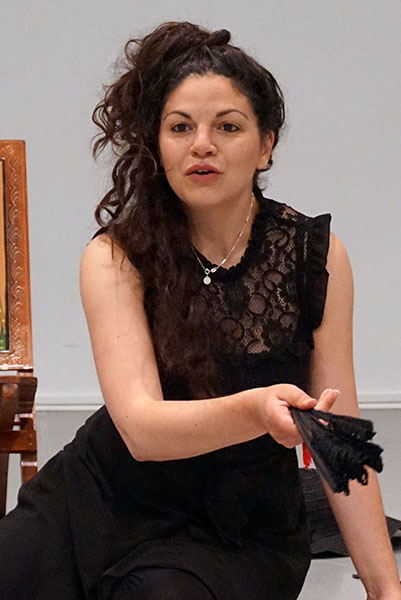 Research Collaborator: Nicole Bugeja
Nicole Bugeja has been a member of Icarus Performance Project since 2004. She has performed in Amargo TWO (2004), Lamentations of Cain (2005), La Reina (2006), and RISK: El Riesgo de la Reina (2007). She has also trained with international laboratory theatre masters including in Italy, Poland and Sweden.
Nicole Bugeja is Lecturer in Drama and Theatre Studies at the Department of Performing Arts, University of Chester. She has also been Visiting Lecturer within the School of Performing Arts at the University of Malta since 2008. She has been awarded a PhD from the University of Malta, which focused on improvisation dynamics in performance. Her article 'A Motivation to Move: Juxtaposing the Practices of Ingemar Lindh and Pina Bausch' (2015) developed this research.
Bugeja is particularly interested in exploring possibilities of mind training and improvisation in performance. Her current PaR project: M-Project - Performing Medea through Mindfulness Meditation, focuses on mindfulness meditation for the facilitation of creative flow. More information about her practice can be found on her website.
Also interested in the relationship between academic research and teaching, Bugeja is also currently reading for a Postgraduate Certificate in Learning and Teaching in Higher Education in the U.K.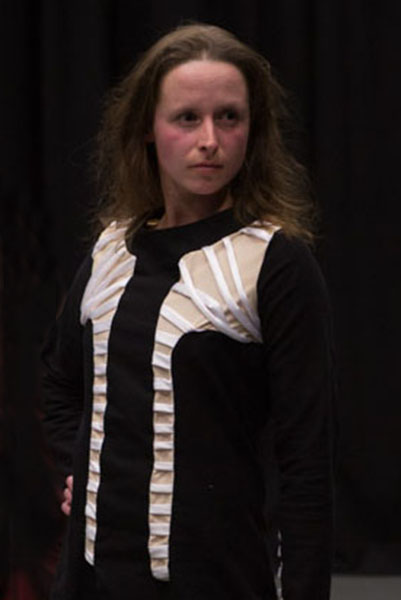 Research Collaborator: Judita Vivas
Judita Vivas is a freelance actress, physical theatre artist and teacher. She joined Icarus Performance Project in 2008 and performed in Duration 56 (2008) and Martyr Red (2013).

Since 2006, Judita co-devised and performed in a number of performances and theatre projects, collaborated with multi-media artist Andy Hurst and worked with various international performance practitioners, including Bill Hopkinson (UK), Electa Behrens (USA/Norway), John Britton (UK/Greece), and Gey Pin Ang (Singapore). In 2013 she founded Foxtale, an international female theatre collective, which presented Mr Jordan's Funeral at Brighton and Camden Festivals (2016). Her solo performance Seven Petticoats, directed by John Britton, will tour from October 2016.

Judita's performance practice encompasses rigorous physical and vocal training, work with character, text and objects as well as ensemble and partner work in physical theatre context. With special attention to the use of playfulness, improvisation, inner awareness, and outer impulses, her approach towards training and performance serves to sensitise the performer and their responsiveness.

Judita has a PhD in theatre studies from the University of Kent (UK) and regularly leads physical theatre classes and workshops.More information about her practice can be found on her website.